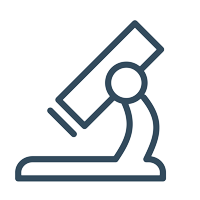 We are happy to announce the availability of rapid COVID-19 IgM and IgG antibody testing. While antibody testing is not the best way to detect an active/early infection it can be helpful in detecting prior infection and possibly ongoing protection from re-infection. We have put together this FAQ to help with questions you may have about antibody testing. You can register online ahead of your visit to save time at the office.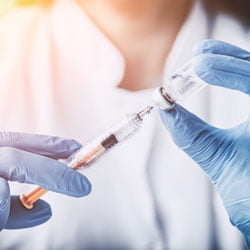 I think I have COVID-19, should I be tested for antibodies?
No- the best way to determine if you have an active infection would be to test directly for the presence of COVID-19 itself, either through rapid antigen testing or molecular PCR testing. It can take several weeks for antibodies to show up- by the time they are present in detectable levels the initial infection is usually over. Antibodies mainly serve to protect against future infection. Current recommendations from the CDC and other professional societies are that antibody testing NOT be used to detect active infection. In one study, only 40% of patients had antibodies during the first week of illness. If you are having symptoms- an evaluation and direct testing for COVID-19 is needed.
What is the utility of the antibody test?
While it is not a good test for active infection, antibody testing is useful in assessing for prior infections, asymptomatic cases, and possible immunity/protection from reinfection. While there is still much about COVID-19 we do not yet understand, the general agreement is that the presence of antibodies indicates prior infection with COVID-19 or prior immunization and serves as some degree of protection from re-infection. Re-infection with COVID-19 is rare, and most cases of re-infection are mild, which would indicate there is some protection after recovering from COVID-19.
What is the difference between IgM and IgG? Does it matter?
IgM is usually the first antibody the body produces in response to infection, but typically IgM levels will wane quickly after the initial infection. IgG antibodies serve as long term protection against future infection. In the case of COVID-19 most patients develop IgM and IgG antibodies within a few days of each other. The presence of both IgM and IgG would indicate a more recent infection, whereas the presence only of IgG would indicate a more remote infection.
If my antibody test is positive, do I need to isolate/quarantine?
No- if you are not having symptoms. A positive antibody test would indicate prior infection and would not require any changes to your current activities. If anything it would indicate some degree of immunity from re-infection.
If you are having symptoms, or a known direct exposure, current isolation and quarantine restrictions still apply regardless of antibody test results. For patients with symptoms the appropriate test would be a COVID-Antigen or PCR test.
If my antibody test is positive, can I stop wearing a mask?
While antibodies offer protection against re-infections and subsequent spread to those around us, there is still much we do not understand about COVID-19. Not all infections result in life-long immunity. Some patients can lose their antibodies months after their initial infection. The presence of antibodies does not guarantee immunity against re-infection.
Can I use antibody testing to see if my COVID-19 vaccination was effective?
 COVID-19 vaccination results in an antibody response specifically against the surface spike protein. The test we are using does detect antibodies directed at the surface spike protein and other COVID-19 antibodies, so in theory antibodies from the vaccine could show up on our test. Unfortunately that specific scenario has not been formally tested by the manufacturer and so we cannot say for certain the vaccine generated antibodies react with our test.